VANPLAY SMART CITY TALKS: RESILIENCE + WELLBEING (VIDEO)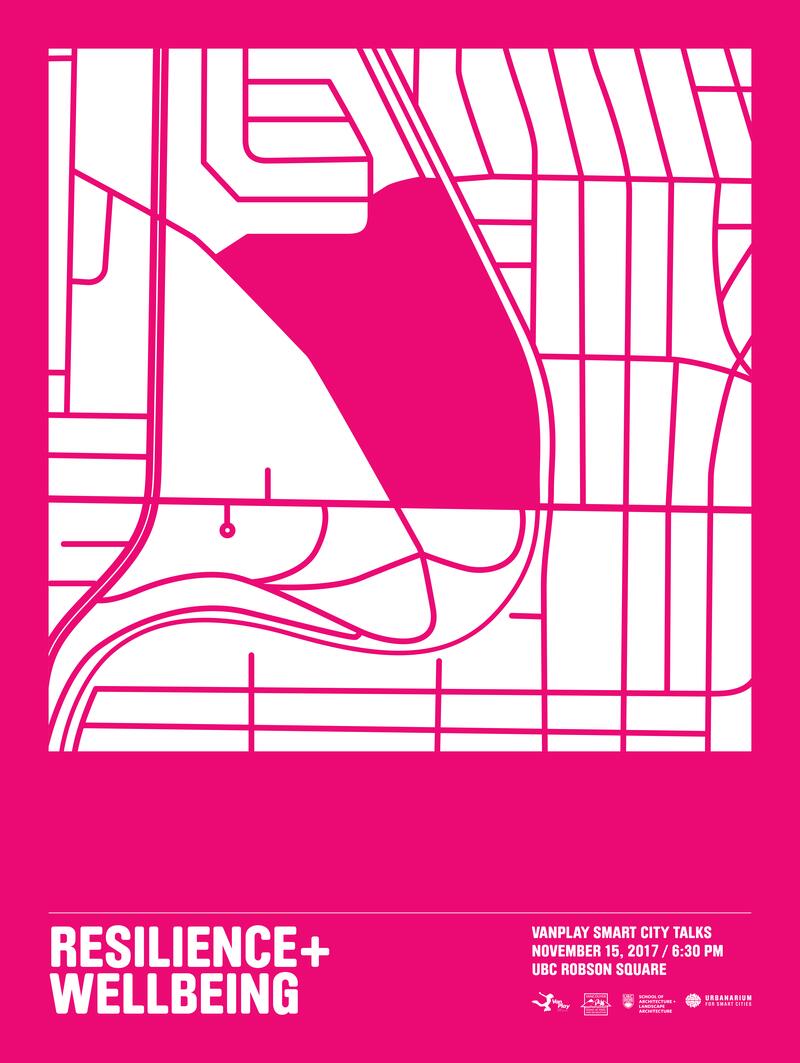 Imagine Parks and Recreation – What could Vancouver's parks, public space and recreation opportunities look like in 25 years? How about 100 years? 
In the fifth and final lecture of this series, we are bringing five renowned speakers together in a panel format to explore the ways our parks and public space system create resilience and wellbeing in our communities. Panelists will present their topics, followed by a moderated discussion with the audience. This event will end with a hosted reception in the lobby of UBC Robson Square. 
Presentations + Discussion: 6:30pm - 8:15pm 
Reception (Sponsored by PFS Studio): 8:15pm - 9:00pm 
Moderator: Frances Bula, Journalist 
Speakers: 
John Atkin, Historian 
Pamela Hart, Communications 
Charles Montgomery, Author "Happy City" 
Dr. Lawrence Frank, UBC Professor/President Urban Deisgn 4 Health 
Bill Pechet, Director, Pechet Studio
Sponsored by: PFS Studio, Leslie Van Duzer SALA Legacy Fund established with a generous gift from an anonymous SALA alumnus, ReTHINK, CREATIVE MORNINGS