VANPLAY SMART CITY TALKS: ECOLOGY + NATURE (VIDEO)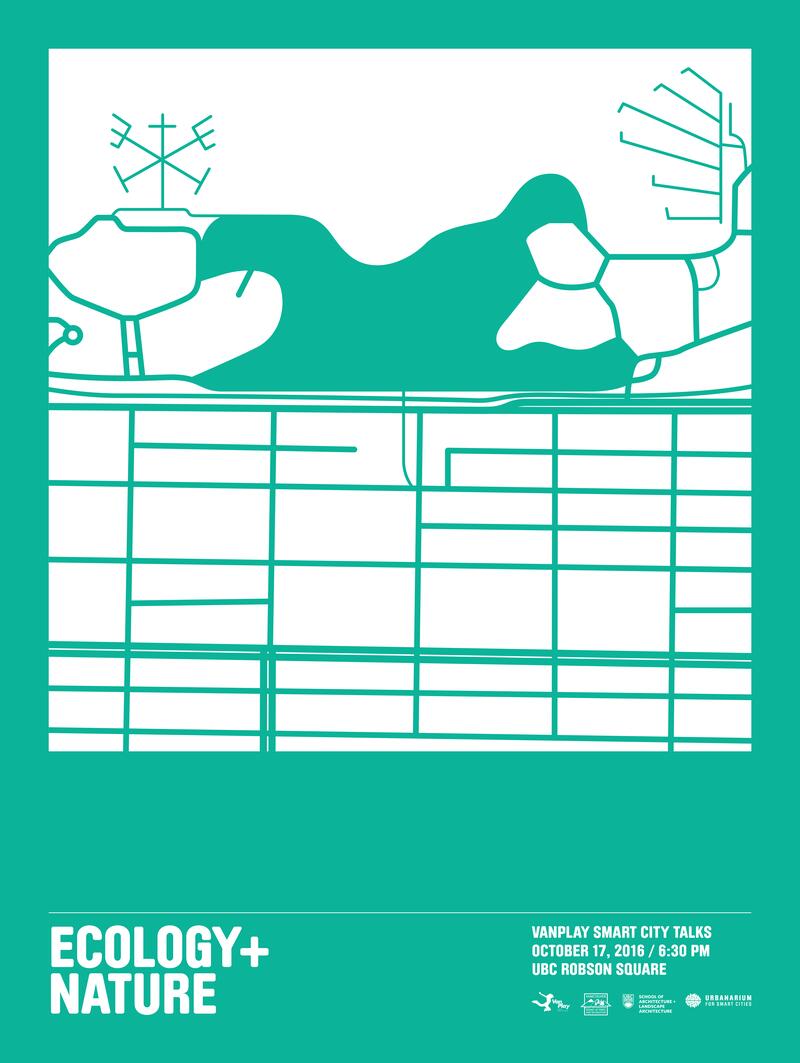 Imagine Parks and Recreation – What could Vancouver's parks, public space and recreation opportunities look like in 25 years? How about 100 years?
In the third lecture of this series, we explore the ecological and environmental sustainability dimensions of parks and public spaces in urban environments with two leading experts and a moderated Q&A:
Opening speaker: Melina Scholefield, P. Eng, Manager, Green Infrastructure Implementation, City of Vancouver
Keynote speaker:  Steven Apfelbaum, Senior Ecologist, Founder & Chairman of Applied Ecological Services
Bios:
Steven Apfelbaum is an international scientific expert and a leading ecological consultants in the US.  His work provides insight and design solutions at the intersection of ecological systems and developed land uses. In recent years he has worked closely with hydrologists to understand landscape-scale hydrologic changes associated with land settlement in the Midwestern U.S.,with direct application to many hundred millions of acres in North America and elsewhere.
Apfelbaum's latest book, "Restoring Ecological Health to Your Land" (Island Press) and his personal account of thirty years of restoring their Wisconsin farm, in "Natures Second Chance" (Beacon press) have received a range of awards and rave reviews from the New York Times and other publications. The later book has been recognized as one of the top ten environmental books of 2009 and also best books for people to personally learn about what they can do to address climate change. Apfelbaum teaches at the Harvard Graduate School of Design and holds adjunct professorships and lectureships at several other universities.
In addition, Apfelbaum was named a Fellow of the Ecological Society of America this past February.
---
Melina is a professional engineer with a long-standing dedication to sustainability and innovation in the municipal sector, leadership development and collaboration across disciplines. Melina is Manager of Green Infrastructure Implementation for the City of Vancouver.  She and her team are responsible for developing an implementation plan for the City's ambitious Rain City Strategy:  A green infrastructure and urban rainwater management initiative.
Prior to taking on this new role, Melina was engaged in the private sector in the field of green buildings, both as a construction management consultant and a Built Green certified residential builder with a special interest in passive house design and construction methods. Previously, Melina worked nearly 11 years with the City of Vancouver.  As Manager of the City's Sustainability Group, Melina's portfolio included advancing the Greenest City goals as well as climate protection, renewable energy, climate change adaptation, green building programs, employee sustainable commuting programs and sustainable City operations for the 2010 Olympics.  She also spent nearly eight years in the Transportation Division, where she developed expertise in community engagement, integrated land use and transportation planning and sustainable transportation. 
Sponsored by: Leslie Van Duzer SALA Legacy Fund established with a generous gift from an anonymous SALA alumnus, ReTHINK, CREATIVE MORNINGS