VANPLAY SMART CITY TALKS: CELEBRATION + DIVERSITY (VIDEO)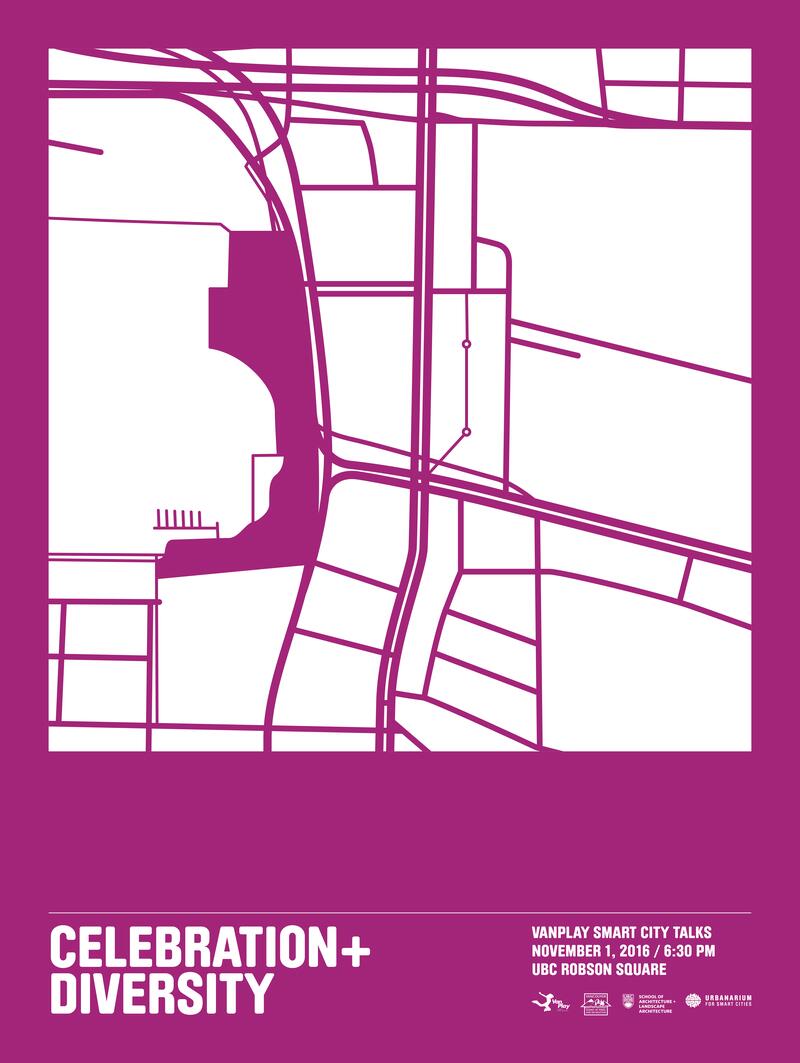 Imagine Parks and Recreation – What could Vancouver's parks, public space and recreation opportunities look like in 25 years? How about 100 years?
In the fourth lecture of this series, we delve into the role of parks and public spaces in providing spaces and opportunities for celebration, collective/individual sense of joy, inclusion and diversity. There will be an opening lecture and a keynote lecture, followed by a moderated Q&A with three dynamic women:
Opening speakers: frida&frank, a group of female urban catalysts looking to change people's perspectives on public space. frida&frank's Haley Roeser & Eleanor Arkin discuss the importance of play and in having people directly engage with public space, weather, and each other. 
Keynote speaker:  Kamala Todd, Aboriginal Community Planner and film maker
Bios:
Kamala Todd is a Metis-Cree urban Geographer who makes films and writes about the stories and cultures layered within the Indigenous lands upon which she is a grateful guest. Born and raised in the beautiful lands of the hən̓q̓əmin̓əm̓ and Skwxwú7mesh-speaking people (also known as Vancouver), she has a Masters degree in Geography (UBC) and an ever-growing list of documentary films and community arts projects. For six years she was the City of Vancouver's Aboriginal Social Planner, and she continues to work with the City as an independent consultant to help build relationships within the context of (re)conciliation. Kamala created Storyscapes, a community arts and storytelling project to help bring greater recognition for the many diverse stories of Indigenous and urban Aboriginal people in Vancouver. This included a partnership with NFB to create Our City Our Voices, an oral history video project recording Indigenous stories with youth and Elders, as well as residents in the Downtown Eastside. Kamala's film credits include Indigenous Plant Diva, Cedar and Bamboo, RELAW: Living Indigenous Laws, and Sharing our Stories: the Vancouver Dialogues Project. She writes and directs for children's television, including the Indigenous science series Coyote's Crazy Smart Science Show and the Cree language series Nehiyawetan, both on APTN. She created a video series about Indigenous law for UVic's Indigenous Law Research Unit. Her most recent published piece is entitled, "This Many-storied Land", in the 2016 book, In This Together: Fifteen Stories of Truth and Reconciliation. Kamala lives with her partner and two sons on the Sunshine Coast.
Haley Roeser, co-founder of frida&frank, graduated from UBC in 2017. Her urban research and editorial work has been published on Pop-Up City, smart magazine, and CityStudio.
Eleanor Arkin, co-founder of frida&frank, designer and cook, graduated from UBC SALA's Environmental Design Program in 2016. She currently dabbles in urban acupuncture, ecological design, collage, and storytelling. 
Sponsored by: Leslie Van Duzer SALA Legacy Fund established with a generous gift from an anonymous SALA alumnus, ReTHINK, CREATIVE MORNINGS