Should I Stay Or Should I Go?
Urbanarium City Talks
Should I Stay Or Should I Go?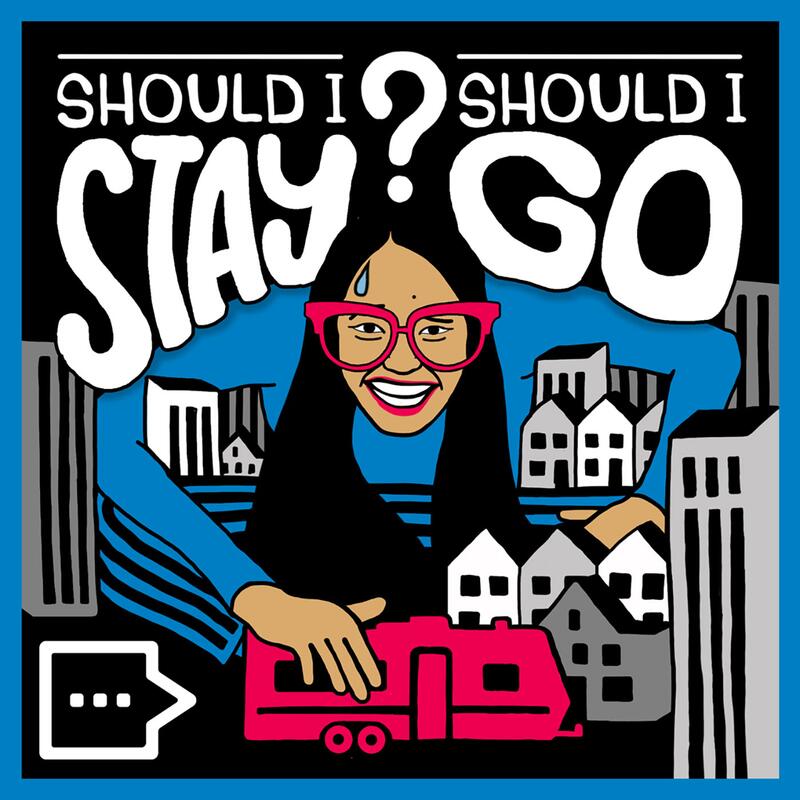 Listen to the trailer here.
A CityTalk podcast by Urbanarium
Jenny Tan is on a mission to figure out how to keep living in Metro Vancouver. After years of increases in housing costs, she's not sure if she can afford to stay in the region she calls home. From Jenny's trailer home on the west side of Vancouver, she speaks with experts on topics like money laundering, speculation, and zoning to answer the big question: should she stay or should she go? 
Her guests include Sonja Trauss, president of YIMBY, a non-profit that sues cities for not obeying their own housing laws, journalist/writer Sam Cooper author of Willful Blindness, developers Heather Tremain, Tony Pappajohn and Leslie Shieh, Andy Yan, director of SFU's City Program, housing minister David Eby and her mom.
Each episode Jenny processes her conversations with architect and Urbanarium Board Member Bruce Hayden.
Season 1:
Intro: Yup, I live in a trailer in Vancouver's fanciest neighbourhood
Episode 1: If we need more homes, why can't we build them?
Episode 2: Should I buy or should I Rent?
Bonus Episode: Jenny's Mom!
Episode 3: You might be competing with money launderers for a home
Episode 4: Should I build luxury condos or should I build affordable housing?
Episode 5: Should I move into co-housing (and what is that anyway?)
Episode 6: What should we do about investors (and who are they anyway)? 
Episode 7: The Decision
Bonus Episode: Minister David Eby
Make sure you are subscribed wherever you listen to your podcasts to get notified when future episodes drop so you can weigh in on should she stay, or should she go?
LISTEN ON SPOTIFY
LISTEN ON iTUNES
LISTEN ON GOOGLE PODCASTS
LISTEN ON PODBEAN