Introducing VanPlay Smart City Talks: Imagine Parks and Recreation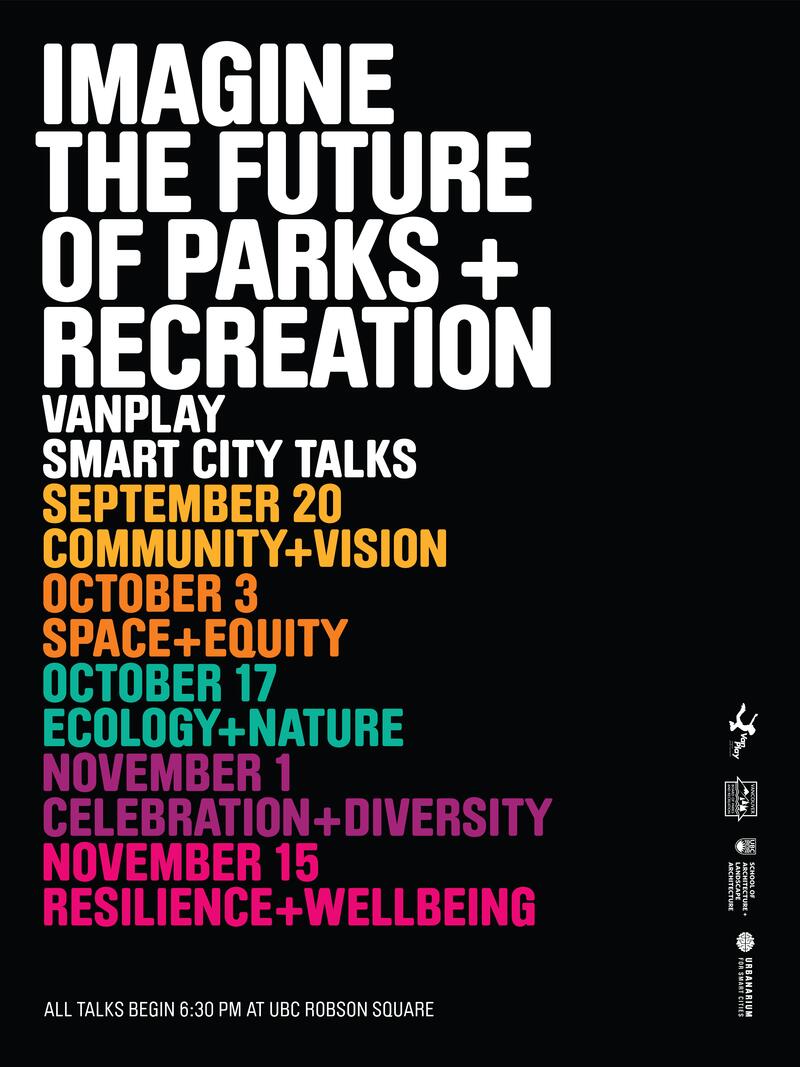 Imagine Parks and Recreation – What could Vancouver's parks, public space and recreation opportunities look like in 25 years? How about 100 years?
The Vancouver Board of Parks and Recreation is developing Vancouver's Playbook, a new master plan to guide the delivery of vibrant parks and recreation over the next 25 years. VanPlay is a year-long fun and interactive conversation with the public, park board staff, partners, stakeholders and experts to make it the best plan it can be.
As part of this process, The VanPlay Smart City Talks series will bring together some of the world's leading thinkers on public space and urban issues to engage in a dialogue with Vancouver residents. This series, produced in collaboration with the Urbanarium Society and UBC School of Architecture and Landscape Architecture, will explore big ideas and interesting insights on the way we connect, play and explore in cities. Through addressing issues of equity, changing community needs, climate change, social justice and innovation, the series will address how Vancouver can enhance its unique and extensive park and public space assets as a contemporary city. On the evening of the 20th of September, we are opening the floor to you.