Architecture and Design Film Festival: Pre-Launch Party + Screening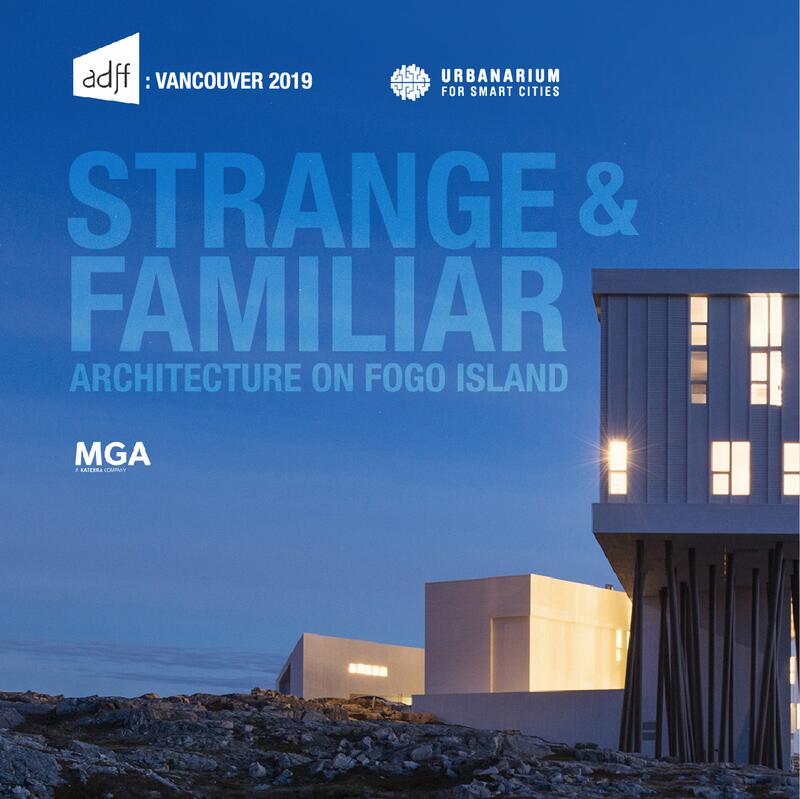 You are cordially invited to the ADFF:Vancouver kick-off event brought to you by ADFF:Vancouver and Urbanarium.
The Architecture & Design Film Festival (ADFF) is the pre-eminient film festival showcasing the best recent documentaries and short films on architecture and design. Originating in New York City, and now celebrating its 10th year, the ADFF has launched globally in numerous cities including Los Angeles, New Orleans, Washington DC, and Athens, Greece. We are excited to announce ADFF:Vancouver launching in November 2019. 
To celebrate this upcoming annual Vancouver festival beginning in 2019 ADFF: Vancouver will screen the Vancouver premiere of the film Strange and Familiar: Architecture on Fogo Island directed by Katherine Wright and Marcia Connolly. Following the screening ADFF founder Kyle Bergman will conduct a Q&A with Director Katherine Wright and producer David Craig.
Please join us to celebrate this exciting event and to learn more about the festival and events coming to Vancouver in 2019!
6:30pm: Doors Open
7:00 pm: Screening of "Strange and Familiar: Architecture on Fogo Island": 
followed by a Q&A with the filmmakers
8:30 pm-10:30 pm: After party with cash bar: (*regular tickets include 1 complimentary drink ticket)
Sponsored by: Michael Green Architecture, Rostich Hempill, MGBA, Evoke International Design, Battersby Howat, Shape Architecture, Vancouver Special, All in Pictures