Vancouver firm proposes concept for 'missing middle' housing (Vancouver Sun)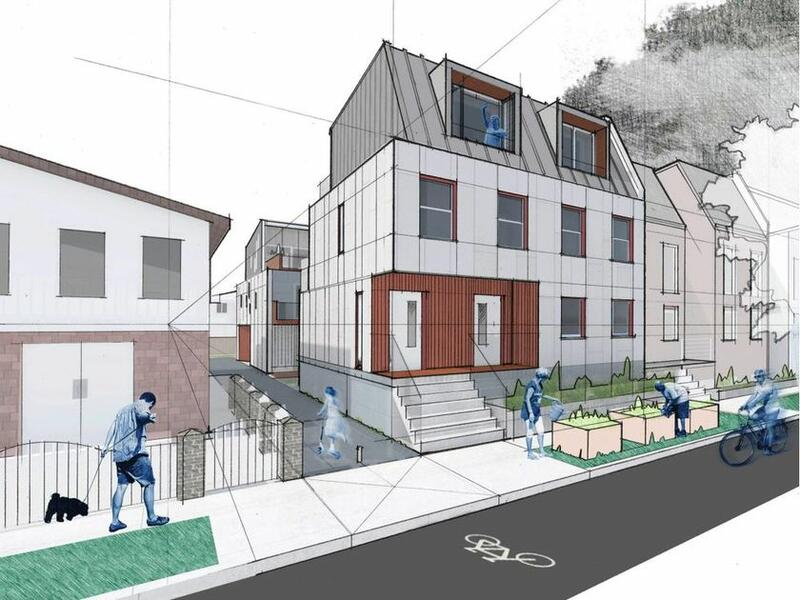 Published on: April 26, 2018 by Vancouver Sun: Full Article
A local design company has come up with a way to gently densify neighbourhoods full of single-family houses without overwhelming them with condo towers.
Vancouver-based Haeccity Studio Architecture was a winner of a competition run by Urbanarium, a local non-profit group that was looking for ways to plug the "missing middle."
Missing middle is the concept that there is more to housing than just houses or large condo developments. Architects, planners and academics say the concept means tucking additional density into areas of single-family homes in a way that doesn't dramatically change the feel of the neighbourhood.
Haeccity's concept is a three-storey building of six or seven housing units that would fit onto a single-family home lot of about 33 feet by 122 feet without overwhelming adjacent single-family houses. It could be in two buildings, separated by a common courtyard, with the flexibility of a combination of one-, two- and three-bedroom units ranging in size from 525 sq. ft. to 1,350-square feet.