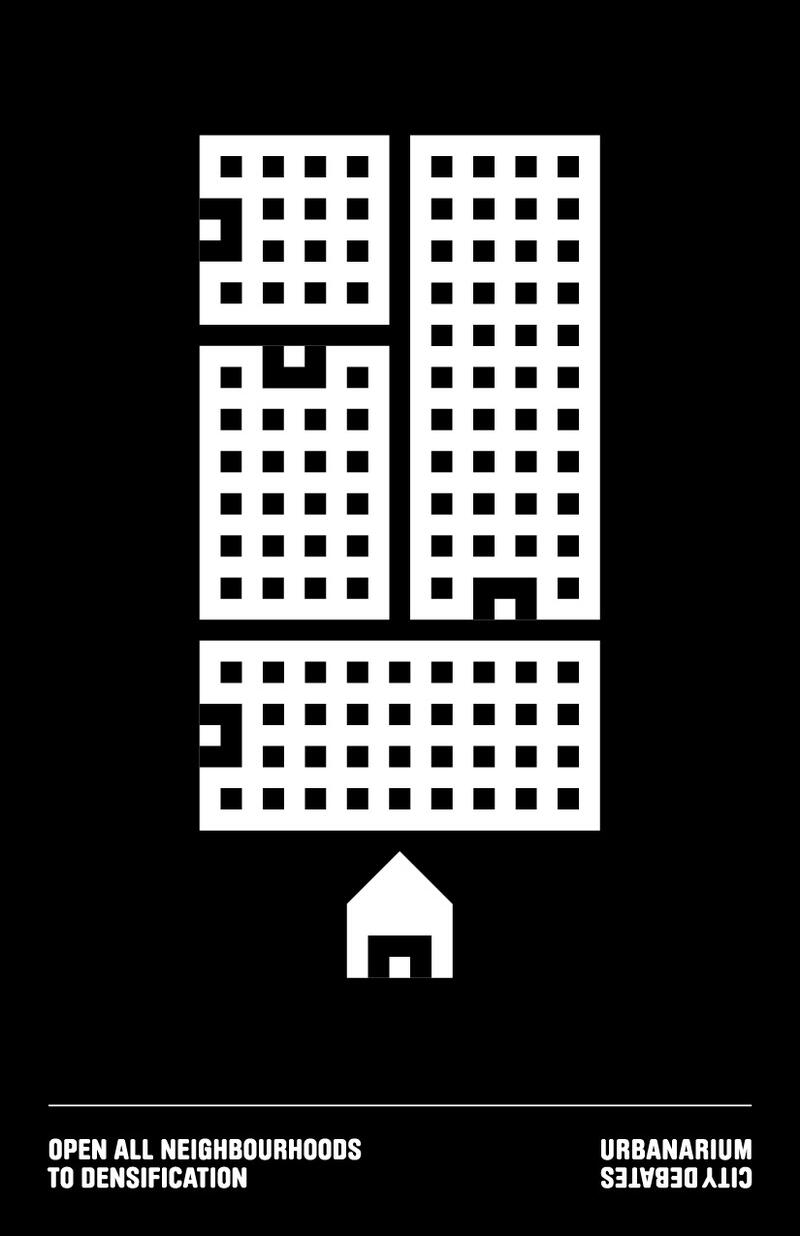 Jan 20
06:00 PM - 06:00 PM
This event is: Public
Admission Fee: Free (By Donation/Registration)
About the event
Introducing Urbanarium City Debates: Listen. Learn. Vote.
Experts dispute the future of our region. You decide.
Teams of experts argue competing visions for solving Metro Vancouver's biggest challenges. Audience members vote before and after each debate, a prize awarded to the team who changes the most minds. A monthly series moderated by David Beers, founding editor of The Tyee. Sponsored by Urbanarium and UBC School of Architecture and Landscape Architecture.
City Debate #1 Resolution: Open all neighbourhoods to densification
How and where will Vancouver and its region accommodate increased population? In densifying neighbourhoods, where do issues of fairness, democracy, ecology and community preservation come into play? Should any areas be off limits?
Moderator:
David Beers
David Beers founded The Tyee, Canada's highly awarded independent online source for news and ideas. His solutions-focused journalism has been widely published in Canada and the US. He was an editor at Mother Jones and the Vancouver Sun, and is adjunct professor at the UBC Graduate School of Journalism.
Pro:
Joyce Drohan
Joyce Drohan, Director of Urban Design at Perkins + Will Canada Ltd., is an architect and an urbanist whose focus is sustainable communities. A lead member of master planning teams for South East False Creek and East Fraserlands, she helped to forge Vancouver's reputation for good city-building. Consistent to all her projects is balancing viability, amenity and growth with livability.  
Brent Toderian
Brent Toderian, city planner and founding principal of TODERIAN UrbanWORKS, is a consultant and thought-leader in advanced urbanism, city planning & urban design. He advises cities & best-practice developers across the region and globe, after six years as Vancouver's Chief Planner. Brent is President of the Council for Canadian Urbanism, a regular CBC radio columnist, and a writer for many publications.
Con:
Michael A. Goldberg
Mike Goldberg, Professor Emeritus of Sauder School of Business, joined UBC in 1968, was Sauder School Dean and AVP International and studied cities, their transportation, housing and land use systems and global competitiveness.  He is a director of Canada Pension Plan Investment Board; Vankic China Fund; Chair of Surrey City Development Corporation, a member WorkSafeBC's Investment Committee.
Sam Sullivan
Sam Sullivan, MLA for Vancouver False Creek, is a Member of the Order of Canada and former Mayor of Vancouver. As Mayor he championed densification by creating the Ecodensity Initiative and he has served as Adjunct Professor at the UBC School of Architecture and Landscape Architecture.
SOLD OUT!
Location: Museum of Vancouver
49.276367, -123.144443
Museum of Vancouver
1100 Chestnut St
V6J 3J9 Vancouver, BC
Canada