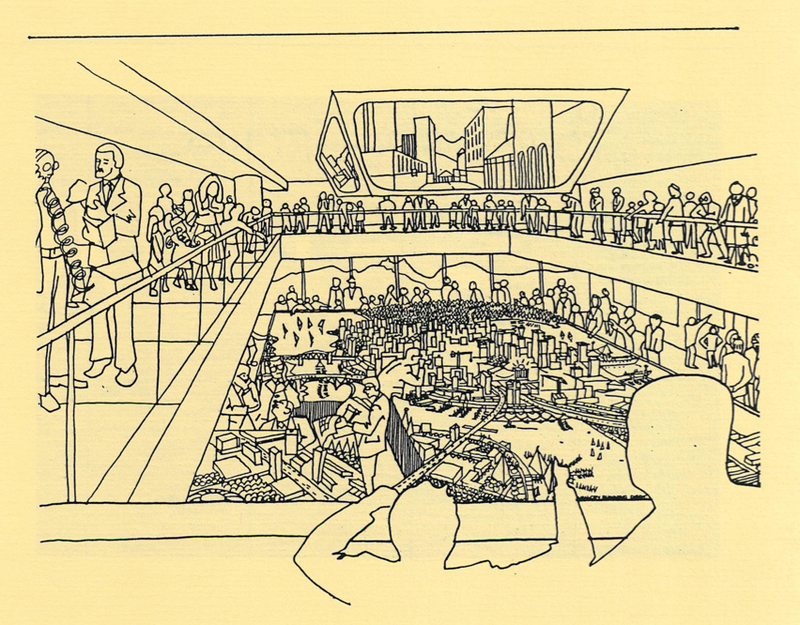 WHAT IS AN URBANARIUM?
Many years ago I took my young family to the newly opened planetarium on University Avenue in Toronto. It was a hot sunny day and it was good to be in the circle of comfortable seats in a large, cool air-conditioned environment. While the audience settled down amongst lots of murmuring and expectant conversations, we were able to take in the dimly lit interior. We noted the big domed ceiling, painted to represent the night sky with inset lights that represented the stars. We pointed to the "Big Dipper", which was the only constellation we were familiar with. We were also fascinated by the large, oddly shaped mechanical creature that dominated the centre of the space and which sat ominously pointing upwards with little lights blinking on and off and emitting a slow continuous breath. It all seemed pretty cool.
Then, a soft calming voice announced that the show was about to begin. The mechanical creature started to reach upwards and, amazingly, the domed ceiling split into two halves and began to open up to the sky. There we could see the actual night sky. It felt "actual" especially in contrast to the painted ceiling, and one could sense the barely perceptible sideways movement of the night sky. It was eerie the way we knew that in fact it was a sunny day outside and yet this seemed so real. There followed an amazing display that began to explain the universe to us. I learned more about the heavens in that 30 minutes than I had absorbed in my previous 30 years.
WHOW!
I realized the potential there was for this type of theatre to pursue my own special fascination - the study of the CITY. How about an URBANARIUM? A place where people could come and have explained to them in a way they could grasp, what a city is, what it is composed of, how it operates, why it is in constant change and what causes change. Is it just an accidental product of the human race interacting with the planet earth, or do we have an ability to choose the changes we want, or think we want concerning our  environmental, social and economic circumstances.
It would be a place where one could get real information, information that one could trust, unlike so much of today's information that is carefully devised to present a specific point of view such as a particular political, business or development interest. Getting unbiased information about current and future urban issues would help to develop an informed public and a trusting community.
As well as providing information that people could rely on, resources would be applied to ensure it was accessible and understandable to all people, especially those who find city systems very complex. It would be honest about what we can know, what we can't or don't know, but also what others think about things. These days we have to think about a virtual urbanarium.
When future visitors return from their URBANARIUM experience I want them to be able to say "I learned more in that 30 minutes than I had learned in my previous 30 years". They will want to return to keep in touch with what is happening in the city and learn how they can participate in the changes that will occur.