Walk in the Spirit of Reconciliation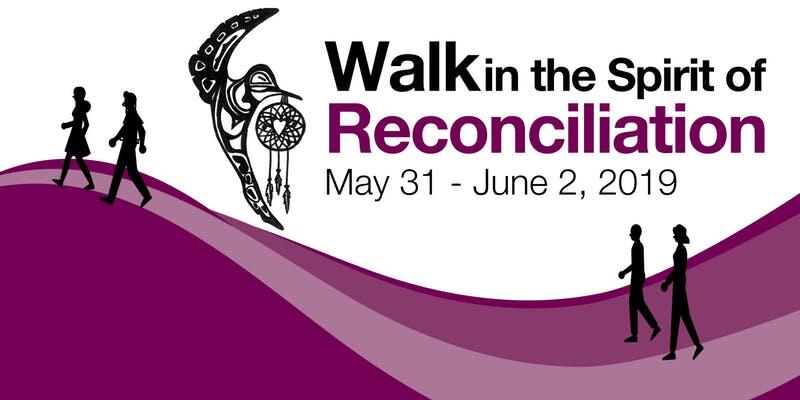 About the event
"The sacred walk is a distinctly Canadian and Indigenously flavoured act of political, spiritual and social witness." ~ Bishop Mark MacDonald, National Indigenous Bishop, Anglican Church of Canada
Join us May 31st to June 2nd, as we walk in the Spirit of Reconciliation. This event is open to everyone. Join us for the whole walk, part of the walk, or come at the beginning or end to show support!
The Walk takes place over a 3 day period, so people can come on whichever day is best for them or come for a specific activity during the event. Vehicles will be available to shuttle people back to their vehicles as needed.
Please click on the "Select a Date" button to sign up for meals so that we know how much food to prepare.
Route and Schedule:
Friday, May 31
5:30 pm Walk from the United Church in Fort Langley (9025 Glover Rd.) to Kwantlen First Nation 
6:00 pm Meal and Cultural Presentation at the Kwantlen First Nation Longhouse
Saturday, June 1
9:00 am - 3:30 pm Walk from Marina Park, Fort Langley to Mt.Lehman United Church. Bring your own water bottle. Lunch will be provided.
Sunday, June 2
12:00 pm Walk from the north side of the Mission Bridge to Pekw'xe: Yles (site of St.Mary's Residential School)
1:30 - 7:00 pm St.Mary's Residential School
2:00 pm Welcome & Tour of St.Mary's 
3:00 pm Kairos Blanket Exercise and Time of Learning
6:00 pm Meal
We hope you will join for any/all of the days as we walk in lament and solidarity with our First Nations brothers and sisters whose families have been affected by the residential schools for many generations. As anyone of our human family have been affected, we are all affected.
We look forward to seeing you this year!
FAQs:
What are my transportation/parking options for getting to and from the event?
There will be ample free parking. Vehicles will be available at the various venues for those who require support and for those who need to be shuttled back to their own vehicles. If you require assistance in getting to and from the event, please contact Ian at funkzeit@hotmail.com.
How can I contact the organizer with any questions?
To find out more, go to Facebook at Walk in the Spirit of Reconciliation or contact Hilde Seal, 604-530-2929, hilde@ucol.ca