#VanBudget2020 Community Stakeholder Workshop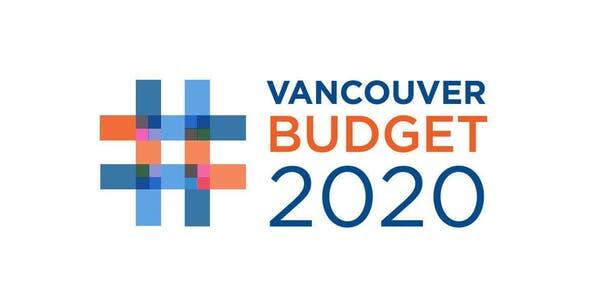 About the event
It's the City of Vancouver's Annual Budget time and we want to hear from you!
The 2020-2024 Budget Outlook (PDF) was approved by City Council in July. Now the work begins to align our numbers with the service levels and priorities of people who live and work in Vancouver.
This is where YOU come in. We consult each year with residents, businesses, and community groups about what's important for them. Join us on September 19th to learn more about the City's budgeting process. We look forward to:
Providing you with general information about budget
Understanding which budget priorities are most important to you
Helping you understand the trade-offs based on your priorities
Understanding your thoughts on tax increase
We will have staff on hand from the Finance Department as well as a facilitator who will lead you through interactive activities to gather your feedback. Your input will help inform the development of the proposed draft budget, scheduled to be presented to Council in early-December.
What are the Budget 2020's priorities? 
The Budget Outlook includes City Council's priorities for alignment of spending for the next year's budget, both in terms of ongoing work, and for new projects and initiatives in response to Council motions and direction.
Budget priorities guide City Staff's development of departmental service plans and budgets in addition to the City's core services. 
If you or others are unable to attend but still interested in providing your input, consider taking the Budget 2020 Survey. Also, check out our events calendar to find out more ways to get involved. 
Coffee and tea will be provided. If you require assistance with access, such as interpretation or venue information - let us know by contacting us at: public.engagement@vancouver.ca
Have further questions about this event? public.engagement@vancouver.ca
Have further questions about the Budget? https://vancouver.ca/your-government/budget-engagement.aspx
Location: CityLab Vancouver