Samuel Stein: Gentrification and the Real Estate State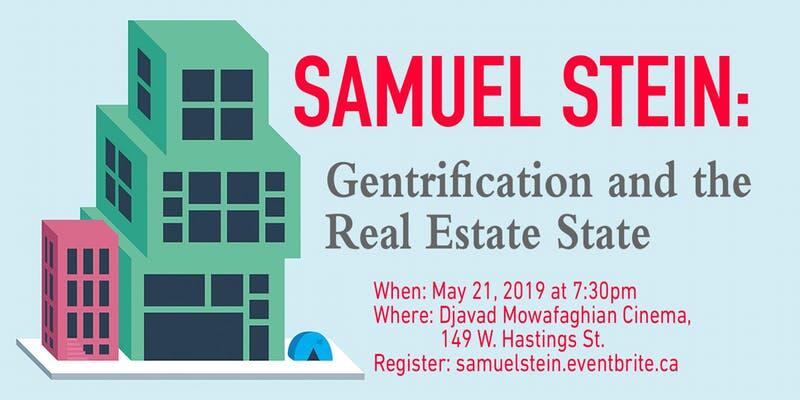 About the event
Join author and urbanist Samuel Stein on May 21 for a discussion on the politics of urban planning and real estate. Based in New York City, Stein is the author of Capital City: Gentrification and the Real Estate State (Verso 2019), in which he explains the role of planners in the real estate state, as well as the remarkable power of planning to reclaim urban life.
Our cities are changing. Around the world, more and more money is being invested in buildings and land. Real estate is now a $217 trillion dollar industry, worth thirty-six times the value of all the gold ever mined. It forms sixty percent of global assets, and one of the most powerful people in the world — the president of the United States — made his name as a landlord and developer.
Samuel Stein shows that this explosive transformation of urban life and politics has been driven not only by the tastes of wealthy newcomers, but by the state-led process of urban planning. Planning agencies provide a unique window into the ways the state uses and is used by capital, and the means by which urban renovations are translated into rising real estate values and rising rents.
Moderated by Jeff Derksen, Dean of Graduate and Postdoctoral Studies at SFU.
Bio:
Samuel Stein studies geography at the Graduate Center of the City University of New York and teaches urban studies at Hunter College. His writing on planning politics has been published by Jacobin, The Journal of Urban Affairs, Metropolitics, and many other magazines and journals.