Empowering Informed Consent: Community Ethics in Cultural Production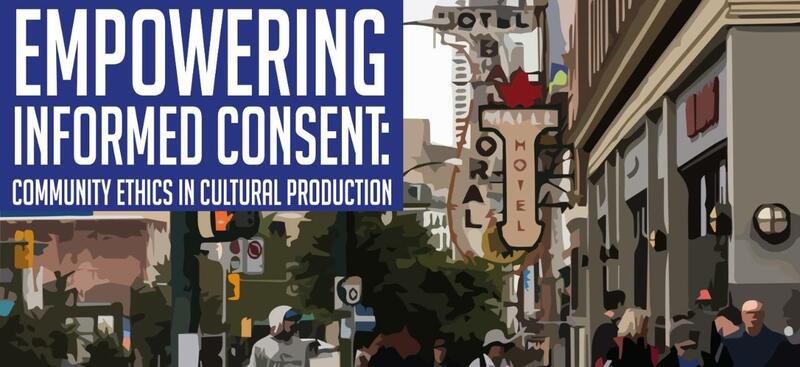 About the event
In July 2017 members of the DTES community started meeting as a collective at the Hives for Humanity Bee Space to have conversation about how to ensure that community ethics are a respected part of the process of cultural production.
We define cultural production as being: any time an entity comes into a community to make a product from its culture. ie. individuals and/or organisations of journalists, film makers, photographers, students, researchers, tourists or volunteers.
We define community ethics as being: a set of principles to guide behaviour, based in lived experience, acknowledging the interconnectedness of our humanity, fostering relationships of respect, responsibility, reciprocity and return.
We have produced a resource card and a manifesto out of these meetings which we are launching at our event on March 7th 2019, 7pm-9pm at SFU Woodwards. Copies of the card and manifesto will be available for all to take out into community, and will be open sourced after the event.
The evening will include a short panel discussion with members of the collective sharing their experiences of cultural production – the good, the bad and the ugly! This will be followed by a few visual presentations of community-produced works. And then a break out dialogue to delve into how we each experience cultural production, and how we can each strive to understand its impacts on community.
We will close the last part of the night with refreshments and casual mingling, as getting to know each other, building the network of understanding and gathering in community, is our strongest resource!
This work has been supported by SFU Vancity Office of Community Engagement, UBC Learning Exchange; and facilitated by Hives for Humanity Society.
Location: Goldcorp Centre for the Arts