Alpha-metro Vancouver? Rethinking the Region 2019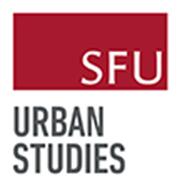 About the event
Across Canada, actions to amalgamate have turned most major city-regions into regional cities, based on goals of efficiency as well as status and stature. But not Vancouver. "Vancouver" as a region consists of more than 20 separate local governments and one First Nation loosely bound together in the Metro Vancouver Regional District. Has Vancouver dodged the bullet of amalgamation suffered by other urban regions, or does amalgamation allow other Canadian cities to punch above their weight, leaving Vancouver disadvantaged?
Key speakers
Andrew Sancton, professor of political science, Western University
Peter Trent, former mayor, Westmount, QC
Kim Baird, former chief, Tsawwassen First Nation
And more local leaders and change-makers, to be announced soon!
Location: SFU Vancouver - Harbour Centre