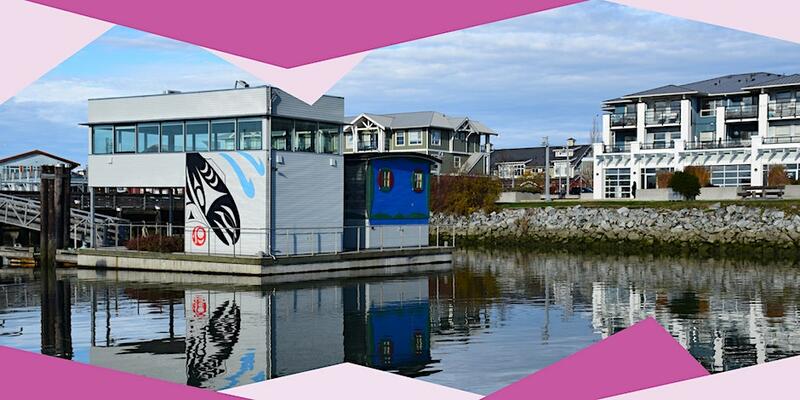 Oct 19
07:00 PM - 10:00 PM
This event is: Public
Admission Fee: Free with Registration
About the event
Exploring spaces of contestation and sites of unclear jurisdiction.
Over the past seven years, Other Sights has been exploring water as public space through a range of programs that engage with the complex jurisdictions and grey areas of the shoreline, the historical and cultural contexts of our local waterways, and the metaphorical richness of "floating" as a critical position and starting point for artistic exploration. Join the producers of Other Sights as they share a range of recent projects that include a FLEET of Mobile Artist studios, a floating artist residency, a public art performance exploring care recipient autonomy and creative systems of access, and a trio of public artworks that further important dialogues about public spaces on unceded territories.
Other Sights is an artist-run organization in Vancouver active since 2005 and specializing in commissioning temporary, often large-scale, projects for the public realm. They work in a variety of media, contexts and venues and their audiences have ranged from intimate engagements to those reaching hundreds of thousands. Other Sights' projects build close relationships with artists and collaboratively explore the regulatory conditions of public life, engaging actively with multiple stakeholders in the production of works that have occupied pedestrian thoroughfares, digital screens, billboards, waterfronts, school classrooms, and vacant lots on the street. Other Sights producers have worked with hundreds of artists producing a variety of public artworks in and around Vancouver and celebrated 15 years of operations in 2020. 
This talk will be preceded by a short performance by members from the CANADIAN YC CHINESE ORCHESTRA.
Location: Richmond City Hall
49.1632562, -123.1378813
Richmond City Hall
6911 No. 3 Road
V6Y 1R9 Richmond, BC
Canada