Article: A search for the 'missing middle' of housing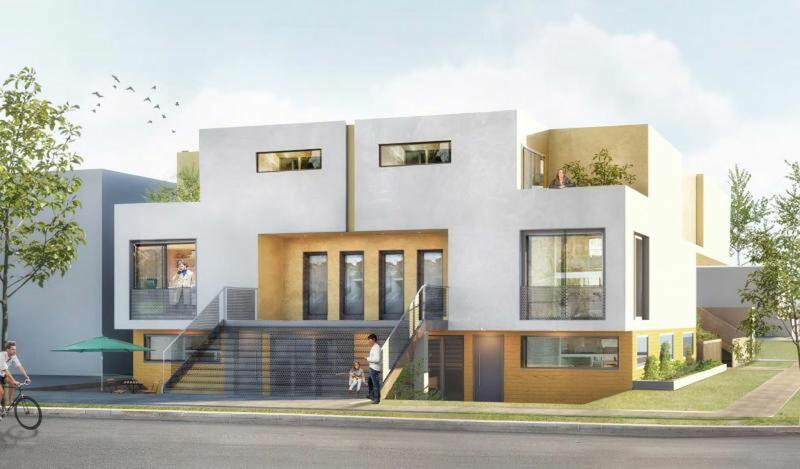 By Frances Bula, Published on May 23rd, 2018 on the Globe and Mail (Full Article)
A search for the 'missing middle' of housing
Canada's major cities, which used to consist of small apartment zones surrounded by vast swathes of single-family houses, are undergoing a major transformation.
In Vancouver, Toronto, and Montreal, apartments dominate as the main form of housing that developers are building. In 2017, half to three-quarters of all new homes built fell into that category, according to Canada Mortgage and Housing Corporation statistics. Many are in towers.
As well, Toronto also still builds a lot of suburban-style houses, while Montreal builds almost none of them and Vancouver is somewhere between those two.
But what every city is missing is something in the middle: the kind of not-single-family, not-condo-tower-apartment style of housing that provides enough room for a couple of parents and kids, has some kind of ground-level space outside and doesn't cost a fortune.
Only 14 per cent of the 22,000-some homes built last year in Vancouver were rowhouse-style. In Toronto, it was 15 per cent; in Montreal, the Canadian birthplace of this form, only 7 per cent.
That's a problem that a unique group of architects and planners in Vancouver decided to tackle this year by putting on a competition to see who could come up with the best design for that "missing middle" housing.
In particular, the Urbanarium group wanted architects to create a form that would fit into existing single-family neighbourhoods – something that local city councils could consider as a possibility for local densification, rather than following the usual planning route of segregating the single-family houses in one area, apartments in a second one and rowhouses in a third.
The competition got lots of responses. It also exposed one big problem.
While everyone came up with innovative, socially inclusive and occasionally beautiful designs, the judges for the competition observed one thing: None of them would be affordable to the average family in Vancouver.
"We went through all the schemes looking at construction costs and everything. Our conclusion was that you can't just densify your way out of the problem," said Bruce Haden, an architect and one of Urbanarium's board directors.