Presented by: The Vancouver Urbanarium Society

Approved By: The Architectural Institute of British Columbia
 
Existing monocultural single-family neighbourhoods need to densify with Missing Middle housing, but that on its own isn't enough. Those neighbourhoods also need a variety of activities to thrive. This competition asked entrants to add new mixed-use functionality to skillfully enhance densifying areas, building on lessons learned during the pandemic.
POLICY MINIS:
The Mixing Middle Competition aimed to change things up a bit, trading houses and grass lawns for more housing density, businesses and other amenities. Submissions brought forward six possible policy impacts, many of them going beyond just buildings. Here's three: Create Social Amenity Spaces, Incentivise Nature Amenity Spaces and Establish Active Ways to Reduce Car Dependence. 
POST COMPETITION VIDEO
How to Bring Back Front Yard Businesses features ideas and designs that came out of the Competition for how we can bring businesses back into single-family neighbourhoods. It's a sequel to our first Mixing Middle video with About Here called Why Did We Make Front Yard Businesses Illegal?
PRE COMPETITION VIDEO
In Why Did We Make Front Yard Businesses Illegal? Uytae Lee uses the tradition of front-yard business as a departure point exploring what mixed-uses in residential areas can do for community and begins to build curiosity about new forms and functions for neighbourhood vitality.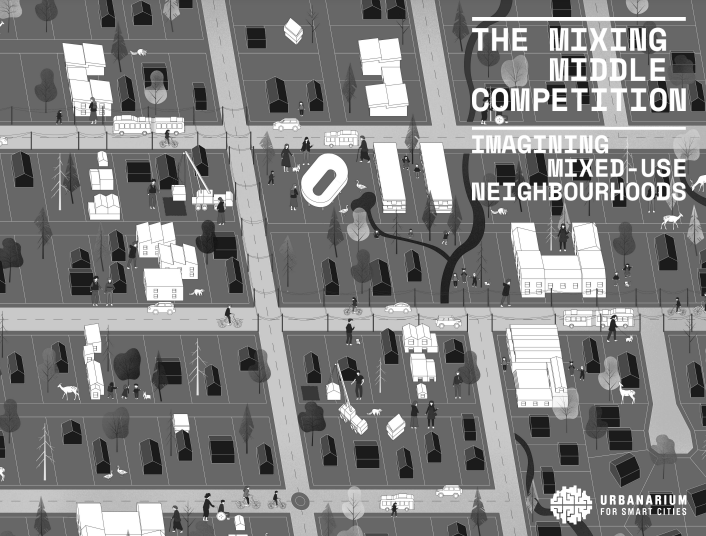 The Winners
Urbanarium is thrilled to announce the winners of The Mixing Middle competition, which sought innovative mixed-use designs for four Metro Vancouver communities: Surrey, Coquitlam, North Vancouver, and Vancouver. Forty-four proposals were submitted from cross the country and beyond. Thank you to all who participated by sharing your experiences, ideas and talents. Publication and party forthcoming!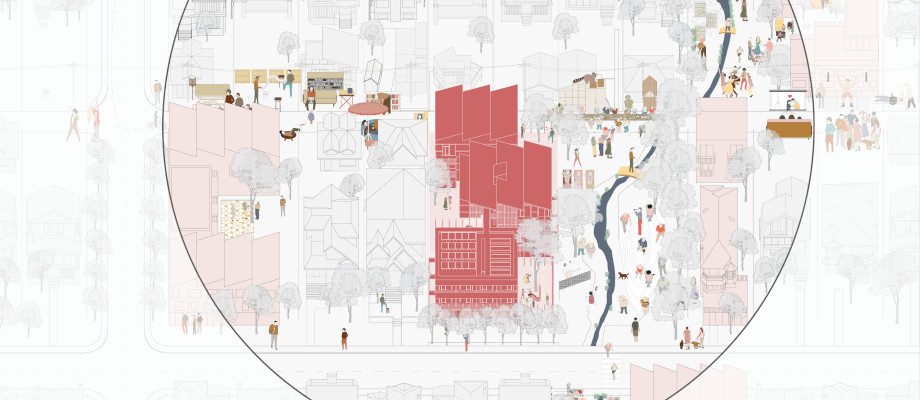 1st Place: $10,000 prize
Lots in Common (North Vancouver site) by Contingent: Nicole Sylvia, Roy Cloutier, Lőrinc Vass of Vancouver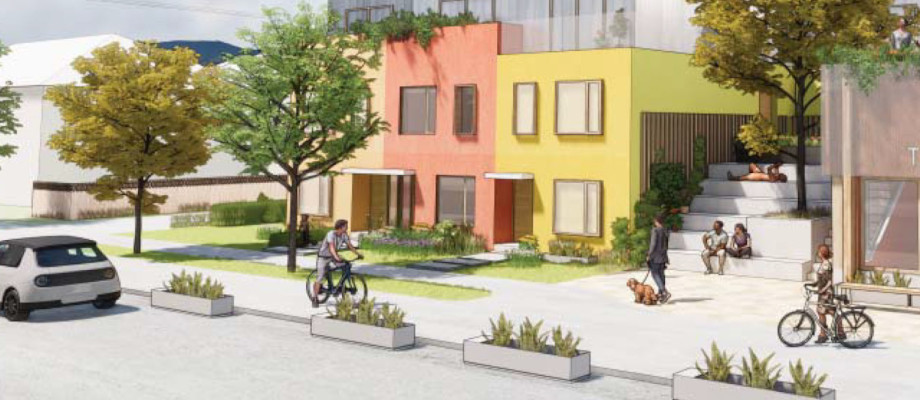 2nd Place (Shared): $4,000 prize
Co-Living Quadplex (Coquitlam site) by Altforma Architecture: Cedric Jacques Yu and River Hughes of Vancouver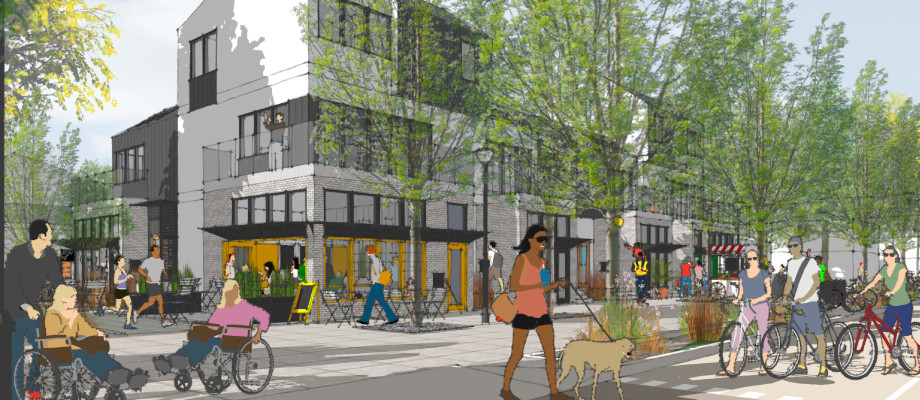 2nd Place (Shared): $4,000 prize
Mixed Modal (Vancouver site) by Team Via: Re+discover: Anne Lissett, Catherine He, Claire Schumacher, Stephanie Coleridge, Bonnie Vahabi of Vancouver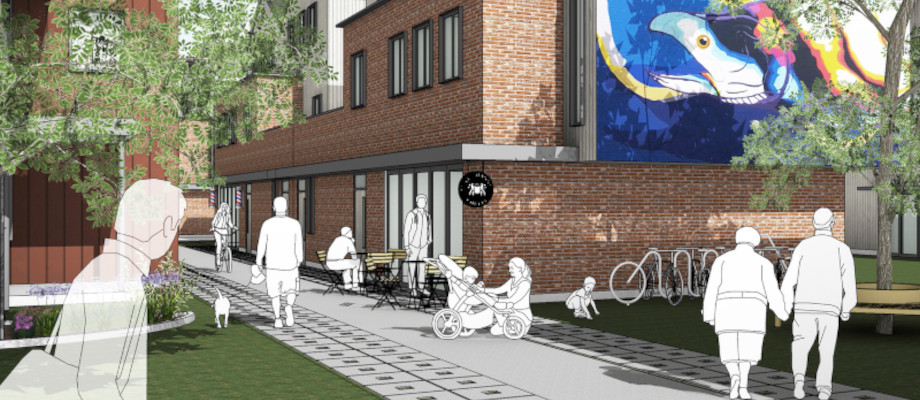 3rd Place: $3,000 prize
Simple Small Things First (Surrey site) by CR design studio: Taylor Castañón-Rumebe and Vince Castañón-Rumebe of Burnaby
Honourable Mentions: $1,500 prize each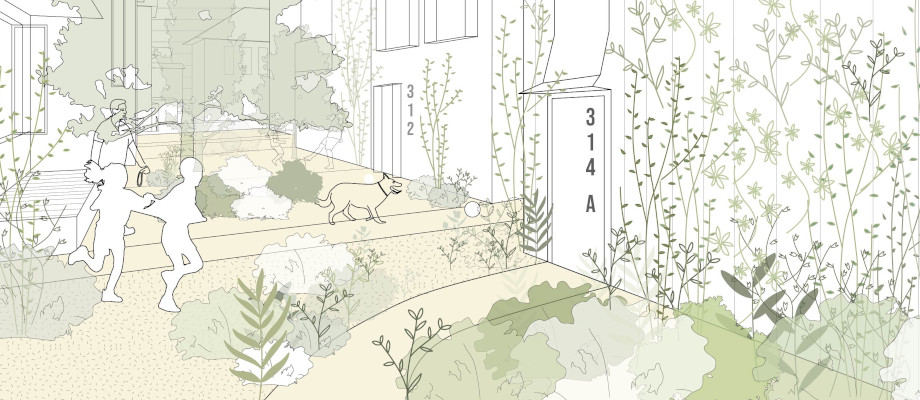 Biophilia (Vancouver site) by AirStudio: Inge Roecker, Robyn Gray Thomson, Yang Yang, Andrea Hoff, Jessica Chen of Vancouver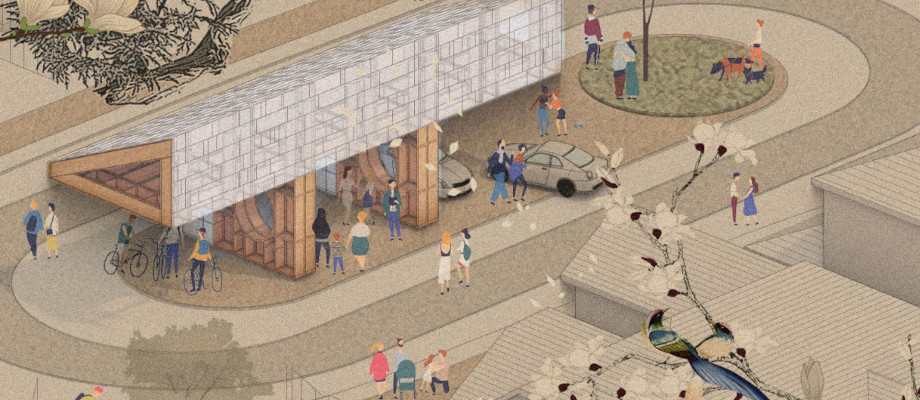 Do It Yourself Together (Surrey site) by Parley Collective: Haley Zhou, Felix Cheong, Rachel Cohen-Murison, Eveline Lam of Toronto
THE PLANNERS' PRIZE: $10,000
The Planners' Prize was tied between Altforma Architecture and Via: Re+discover, the same two teams that won second place overall. These two teams will share the $10,000 prize:
• 1st Place (Shared): $5,000 prize
Co-Living Quadplex (Coquitlam site) by Altforma Architecture: Cedric Jacques Yu and River Hughes of Vancouver
• 1st Place (Shared): $5,000 prize
Mixed Model (Vancouver site) by Team Via: Re+discover: Anne Lissett, Catherine He, Claire Schumacher, Stephanie Coleridge, Bonnie Vahabi of Vancouver
COMPETITION CO-CHAIRS
Catherine Alkenbrack
Marta Farevaag
Sara Stevens
COMPETITION COMMITTEE
Zoe Acton
Kari Dow
John Hemsworth
Sam Khany
Richard Henriquez
JURY
Caterina Gomes, Senior Planner, Vancouver Park Board
Colette Griffiths, Owner, The Federal Store
Travis Hanks, Architect AIBC
Richard Henriquez, Architect AIBC
Jennifer Lippa, Architect AIBC
Paul Lebofsky, Architect AIBC
Tracey Mactavish, Architect AIBC
Rebecca Meyers, PhD Candidate, School of Community and Regional Planning, UBC
Shirley Shen, Registered Architect, WA
Ding Yu, Project Manager (Parks Planning), City of Port Moody
The PLANNERS' ADVISORY
Genevieve Bucher, Director, Community Planning, City of Coquitlam
Michael Epp, Director of Planning, City of North Vancouver
Ann McLean, City Architect, City of Surrey
Neil Hrushowy, Director Community Planning, Urban Design and Sustainability, City of Vancouver
Gary Hack, Professor and Dean Emeritus at University of Pennsylvania, Fellow of the American Institute of Certified Planners
TECHNICAL ADVISORS
Cory Douglas, First Nations Art, Architecture and Culture Specialist
John Madden, Sustainability Specialist
Paul Siggers, Retail/Economic Development Specialist