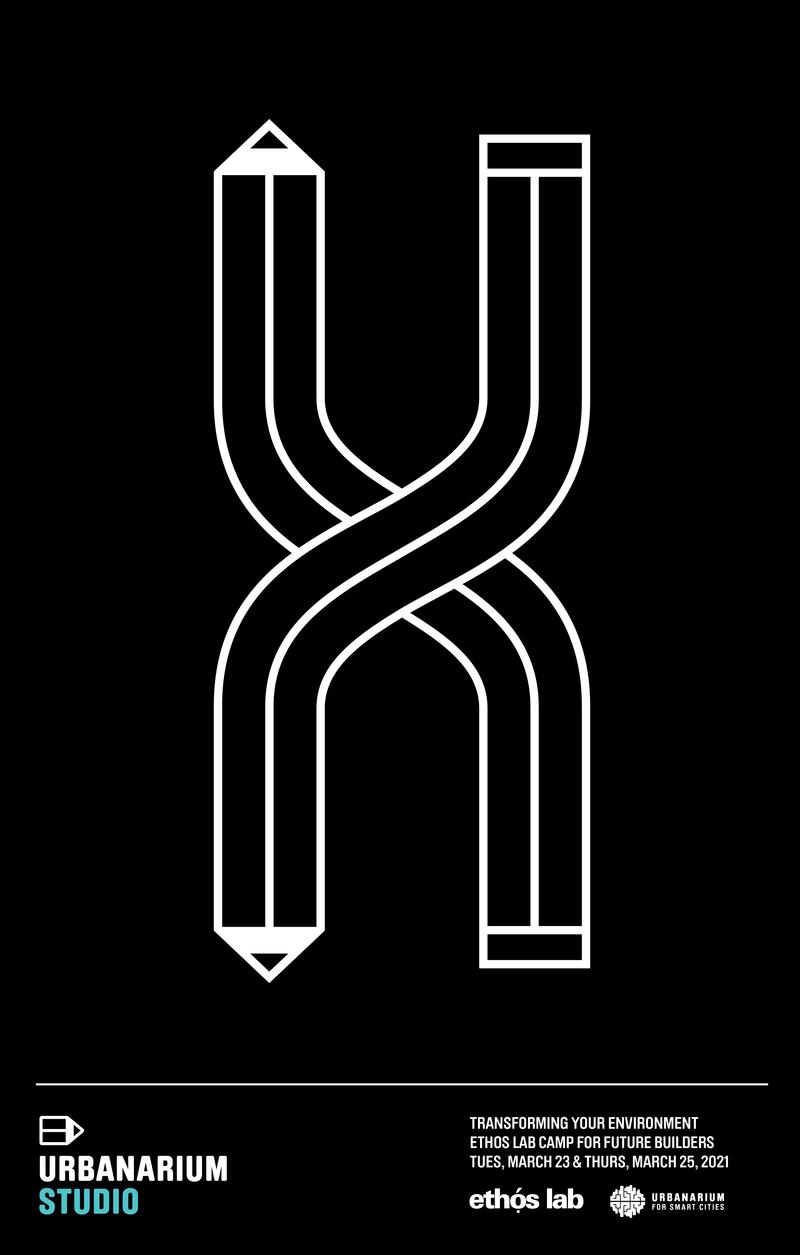 Ethos Lab Spring Break Camp for young people who want to transform the world around them.
Urbanarium ran Transforming Your Environment  following a week where 13-18 year old participants explored and reflected on their identity, who they are, and how to express themselves through avatars when building/contributing to digital environments in virtual spaces. In the second week we focused on the physical and natural environment. How can we show who we are through our environments? Has there ever been a place you've been to, visited or lived that resonates with you to this day? Ever dreamed of creating your perfect room, home, or city? Let's imagine and build together.
In the first Studio young people brought their imagination to life in two city making workshops, the first one called Transforming Your Environment aimed to tap into feelings - how do you currently feel in our house, neighbourhood, school, etc. The second workshop was called Everything You Want Is All Around You where we looked at designing a 5 minute city that integrates nature, technology and culture… and it glowed: bioluminescent algae and bright moss as paths, public lightening you can control with your phone, lazer apps to sanitize surfaces, cut into ground and start fires in designated fire pits and diggable areas, lanterns, places to chillax, tree buildings and fairy lights, solarpunk aesthetics and values, trees as buildings and as a metaphor for buildings, things to bounce off of and with like basketballs and volleyballs AND... a Black History Museum! 
CREDITS
Illustrators: Kristen Elkow, Neda Roohnia and Frank Ducote
Mentors: Kristen Elkow, Bryan He and Uytae Lee
Talks by: T'uy't'tanat Cease Wyss, Sandro Silva and Khalid el-Hakim
Performances by: K!MMORTAL, Ndidi Cascade and Makadi
PERFORMANCE
K!MMORTAL performed two songs: Ice Palaces and Stars, both off their 2019 album X Marks the Swirl and provided a small artist talk. In Ice Palaces K!MMORTAL sings and it resonated:
Like a game of Tetris, runnin' circles on those tryin to make a buck
I can't feel the sun since they shot up these towers though
Wanna grow a garden where seeds of our love light in the dark
For everyone, not math and games that we hate to play
Gettin' crossed by iron snakes and ladders
What really matters?
Banners read life over profit
Prophets in the booth give a glimpse of the sun, sun, sun, sun
Future Builders Studio Gallery