Threading the Needle on 10th Ave: City staff discuss new Hospital Zone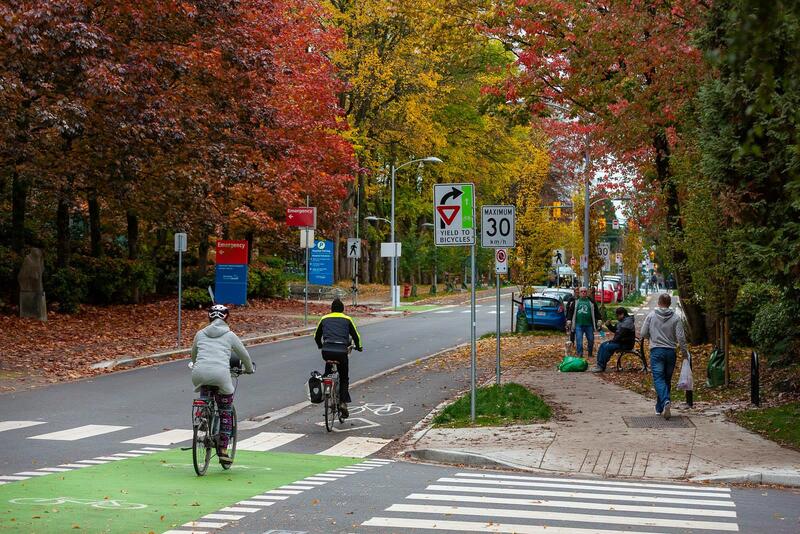 About the event
City staff have gone through an extensive consultation process to best accommodate vulnerable pedestrians in the 10th Ave Hospital Zone. Come and join the walk to find out more about the history behind the completed first phase of construction as we gear up to complete the project in 2020.
Walk Route
A. Starting point: In front of 1009 W 10th Ave
B. Rentals and Stratas
C. VGH ED
D. Mary Pack Arthritis Centre
E. ICORD
F. Heather Commons
G. BC Cancer
H. Ash St
J. Vancity
K. Wrap up
How to find us: We'll start at the NW corner of Oak St and 10th Ave. It's a quiet area, so you shouldn't have any trouble finding us.
Accessibility: We encourage anyone using a mobility aid to join, as well as anyone with low vision or who is fully blind. Feel free to arrive by bike, but you'll need to find somewhere to lock up. We'll be slowly making our way downhill on 10th Ave towards Cambie St.
Other Notes: Dogs welcome, Bicycles welcome
About the Walk Team
Dylan Passmore, Senior Transportation Design Plangineer with the City of Vancouver
Vania Tse, Engagement Lead with the City of Vancouver
Sarah Power, Engineer in Training with the City of Vancouver