SALA Off-script: Falling Cities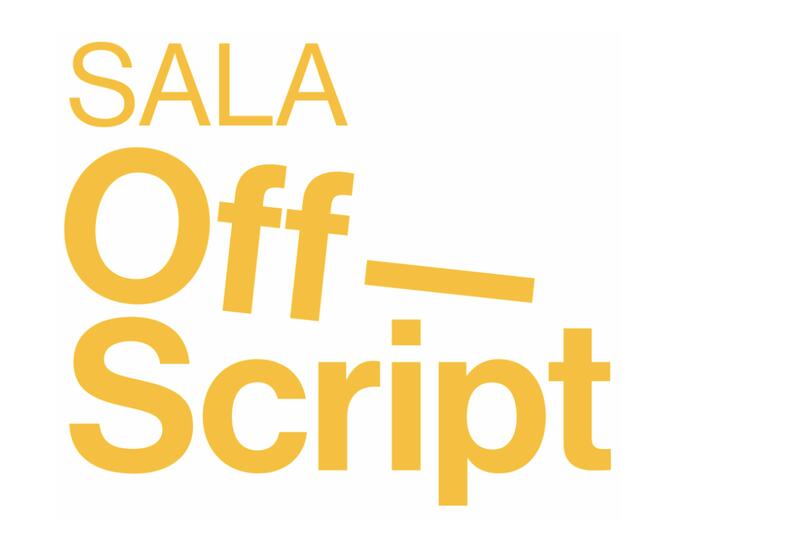 About the event
Falling Cities
A FOUR-PART SERIES CURATED BY GREG GIRARD 
Cities fall in different ways. For some cities, the collapse happens quickly. For others, it is a drawn-out affair. Generally in both cases, a captive population experiences a sense of helplessness in the face of the forces bearing down. Those with the means and the will may try to leave, but for most, there is no choice but to remain and await the seemingly inevitable with a mix of fear, resignation and hope.  
How does a city fall? For how long can a city fall? What might different falling cities have in common? In this series photographer Greg Girard will hold conversations with four individuals whose work and lives have been shaped by falling cities and who are well positioned to address these questions.
︎
Girard Girard is a Vancouver-based photographer who spent more than thirty years in Asia. His books City of Darkness and City of Darkness Revisited document Hong Kong's infamous Kowloon Walled City. After a career photographing for TIME and National Geographic he now produces books and exhibitions. He is represented by Monte Clark Gallery. 
 
I: Hong KongREGISTER
WEDNESDAY, SEPTEMBER 16, 6:00 PM PST
GREG GIRARD in conversation with LOUISA LIM and SAMPSON WONG 
From afar, it would appear that Hong Kong qualifies as a city poised to fall, not in one fell swoop, but gradually, as Beijing methodically introduces measures to remove or degrade the personal rights and freedoms long enjoyed in the territory. With the arrests of pro-democracy activists and a sweeping new national security law, we appear to be witnessing the slow death of a once open society, a once great city.
Louisa Lim is familiar with Chinese government efforts to control an angry and resentful populace. Her book, The People's Republic of Amnesia: Tiananmen Revisited, looks at the lives of individuals and families impacted by the killing of unarmed demonstrators in Beijing on June 4, 1989, and the Chinese government's success in creating a collective forgetting, an erasure of history. Lim is currently working on a new book about Hong Kong.
Our conversation will explore the question: How much of Hong Kong can be taken away before Hong Kong is no longer recognisable as we have known it? Will Hong Kong be able to escape the fate of becoming, as the oft-quoted phrase goes, "just another Chinese city"? To help address these questions we will also be in conversation with Sampson Wong, an artist and academic based in Hong Kong.
︎ 
Louisa Lim is the Hong-Kong born author of The People's Republic of Amnesia: Tiananmen Revisited. Formerly based in China for the BBC and NPR, she currently lives in Melbourne, Australia as a senior lecturer at the University of Melbourne. Lim reports and comments on China for the Guardian(UK) and other publications. 
Sampson Wong, an artist and urbanist, is an assistant professor at the Faculty of Social Sciences, UOW College Hong Kong. Wong received his doctorate in Urban Studies and Geography from the University of Manchester. He is currently writing about urbanism and protests in Hong Kong. 
 
II: SaigonREGISTER
WEDNESDAY, SEPTEMBER 23, 6:00 PM PST
GREG GIRARD in conversation with AN-MY LÊ 
This conversation will not focus primarily on the city of Saigon, but rather the ways its "fall" has radiated out: from the trauma of this watershed event in two countries, to Lê's family upheaval and the shaping of her life and work. An-my Lê's work was on display earlier this year in a career survey titled "On Contested Terrain" at the Carnegie Museum of Art in Pittsburgh.
︎ 
Born in Saigon, Vietnam An-My Lê was a teenager when she and her family were evacuated by the US military in the days before the city fell to North Vietnamese army forces in April 1975. Settling in California, Lê would first study biology. Later, in the early 1990s, she began her career as a photographer, returning to Vietnam to look at the country of her birth. Suspended between the formal traditions of documentary and staged photography, Lê's subsequent work has dealt with the representation of war in popular culture and depictions of the US military at home and abroad. An-My Lê has garnered fellowships from the Tiffany Comfort Foundation, MacArthur Foundation and John Simon Guggenheim Memorial Foundation. She is currently a professor at Bard College.
 
III: CaracasREGISTER
WEDNESDAY SEPTEMBER 30, 12:30 PM PST
GREG GIRARD in conversation with IWAN BAAN 
This conversation will focus on Baan's work on Torre David, a nearly-completed but abandoned 45-story office tower in Caracas, occupied by some 1000 families living in the improvised vertical community. Baan's photographs illuminate life in this working-class community and investigate the different strategies residents employ in making a life for themselves and their families in a structure without electricity, running water, or on the unfinished upper floors, railings, safety barriers, walls or windows. As with questions he attempted to answer in his own work on the Kowloon Walled City in Hong Kong, another informal vertical community, Girard will try to separate reality from myth.
︎ 
Dutch photographer Iwan Baan is widely recognized for his photographs of buildings by some of the world's best-known architects and for images that narrate the life and interactions that occur within architecture. With no formal training in architecture, his perspective mirrors the questions and perspectives of the everyday individuals who give meaning and context to the architecture and public spaces that surround us.
IV: KabulREGISTER
WEDNESDAY, OCTOBER 7, 12:30 PM PST 
GREG GIRARD in conversation with FRED SCOTT 
While most people try to flee or avoid falling cities, Fred Scott's work all too frequently has taken him to places on the verge of total collapse. As a BBC cameraman and filmmaker, he has worked in many of the world's most heavily contested cities and territories. This conversation will explore Scott's work in Kabul, which he has filmed falling not once but twice, once to the Taliban and once to US-backed coalition forces. While a "falling city" might be an abstraction or historical event for most of us, Scott's experience of working amid the chaos of government collapse is a specialist's rarity. What are the considerations before deciding to go? What are the decisions made on the ground? How do you gauge risk? This is a rare opportunity to engage in conversation with a traveler to a city that few of us have visited even in more stable times.
︎ 
Fred Scott is an award-winning BBC filmmaker and cameraman who has documented war, political violence and social unrest across the globe. Working in collaboration with BBC colleagues, his work in Afghanistan, Iraq and Syria provides an unmatched account of the contested territories of our day, including cities under siege and the aftermath of regime change.