Research to Action: Advancing Urban Sustainability 2019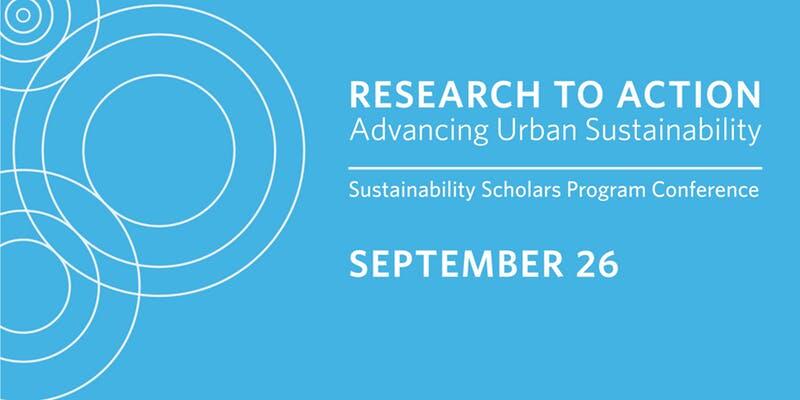 About the event
Presented by the UBC Sustainability Scholars Program: A conference on applied urban sustainability research
What happens when you give bright and engaged graduate students real-world sustainability problems to solve?
UBC Sustainability Scholars are helping to generate real change in the world. Join us on September 26 to learn more about what our local governments and institutions are doing to future-proof our people, our cities, and our urban spaces.
Enjoy an afternoon of engaged discussion on a diverse range of applied sustainability research projects produced by UBC graduate students in collaboration with partner organizations including the City of Vancouver, Metro Vancouver, BC Hydro, TransLink, Fraser Health, local governments, and UBC departments.
Scholars will present their projects in concurrent themed panel sessions throughout the afternoon. Panels will be moderated by experts from UBC and Sustainability Scholars Program partners.
This event is free to all. Registration closes September 24
Location: Centre for Interactive Research on Sustainability (BC Hydro Theatre)