Proportional Representation Best Reflects the Will of the People: A Debate...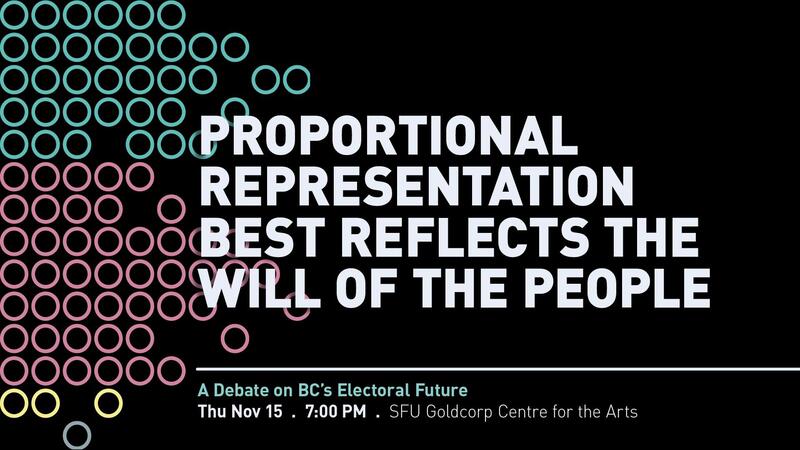 About the event
This fall, British Columbians have the chance to shape the future of provincial elections. A mail-in referendum ballot asks if we should keep the current first past the post system, or reform our electoral process and implement one of three types of proportional representation.
To get engaged and inform your vote, please join us for an evening of discussion about BC's electoral future. During this Oxford-style debate moderated by Nancy Olewiler, Professor and Director, SFU School of Public Policy, hear from two teams of experts who will argue for and against changes to voting systems in the province, and explain how the results of the referendum affect representation in B.C.
Is it time to change how we vote? Join us on November 15th to listen, learn, and decide from yourself before casting your referendum ballot.
Please note: this event will feature live audience polling, so please bring a wireless-enabled device with internet browsing capabilities if you are able.
For more details and to learn about the proposed voting systems, click here.
Is the cost of admission a barrier to attending? Contact events_publicsq@sfu.ca.
This debate will take place at on traditional, ancestral, and unceded Coast Salish territory.
Location: SFU Goldcorp Centre for the Arts